Ray, Peyton and Cole are on the road and should be home in the next couple of hours. The boys and I are really missing them today so we are all happy they will be here tonight. We had a very fun day today, the boys slept in their fort last night and slept well, walking up at 9am this morning. I completed this card for a Scrapshotz blog challenge to use green: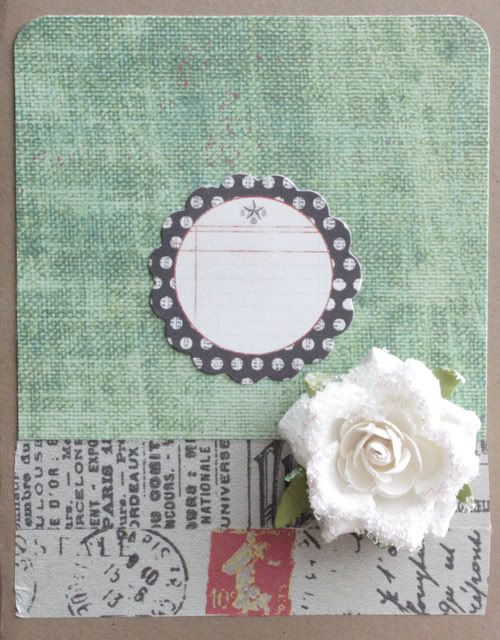 I also used my friend Lorraine's to leave it without a sentiment for the time being, that was I can use it for anything as needed in the future.
We then met our friends for lunch at CrossIron Mills mall and spent the afternoon there. We made a couple more stops on our way home and arrived home to quickly change, grab a snack and then head out to batting practice. Just as we left the downpour started and it rained heavily all the way to the batting cage so of course practice was cancelled. The sun is shining right now though and the forecast has no rain in it for the rest of the week so that bodes well for baseball!
I'm off to work on another scrapbook layout and I'll leave with the latest layout I did for this months version of layout tag at Scrapshotz: