Well the Summer trash your stash challenge and Tuesday/Thursday blog challenges at Scrapshotz have sure got me bustling in my scrap room. I am enjoying it so much I actually made 2 cards yesterday! Yes you read right, that's two in one day!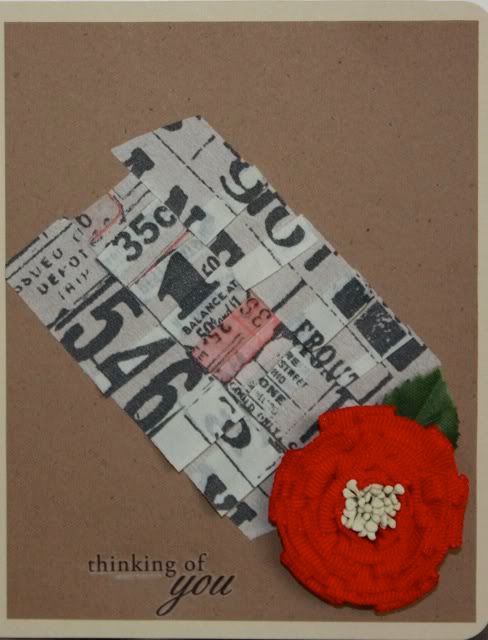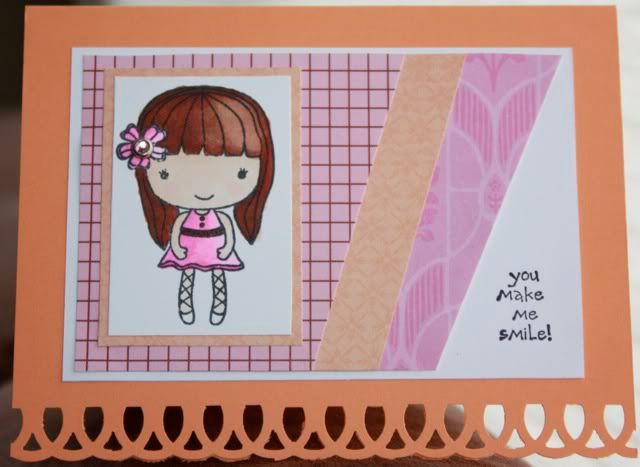 Click on the Scrapshotz link in the sidebar to navigate your way to the blog for these challenges. They're lots of fun!
Well we are now in the final stretch of baseball for both boys. Blake played his last league game of All-Star season last night. The team lost 10-8 and unfortunately Blake did not have his best game defensively but he hit a 2 run RBI single to bring the team to within two runs to make it close in the last inning. Now they just have to wait and see what happens in the final game to be played tonight. There is still a chance they could be bumped out of the 2 v. 3 game.
Jack's team won again last night to remain unbeaten. They have one league game left and then playoffs. We'll see how it turns out! We have a bunch of errands to do today, new passport photos, batting gloves for Blake, lunch, groceries (if Cole is still happy by then) and then a quick bite to eat before B.P. for Blake and practice for Jack.