Each year we receive cards and then I just pitch them after Christmas, unless they are photo cards those go in the scrapbook. DD was the perfect place to put some cards in to along with a sample of what our family card looked like this year too!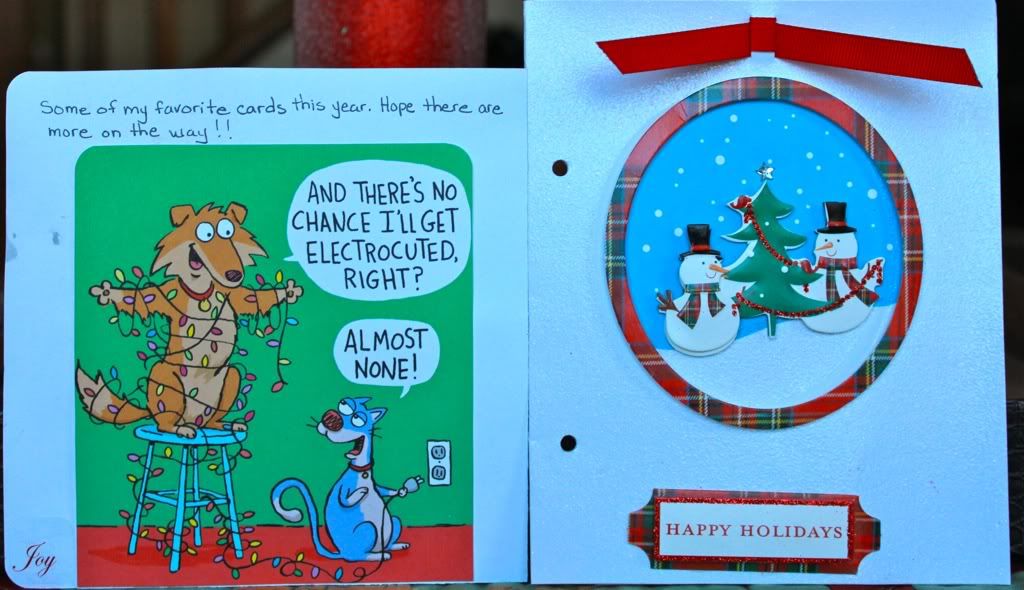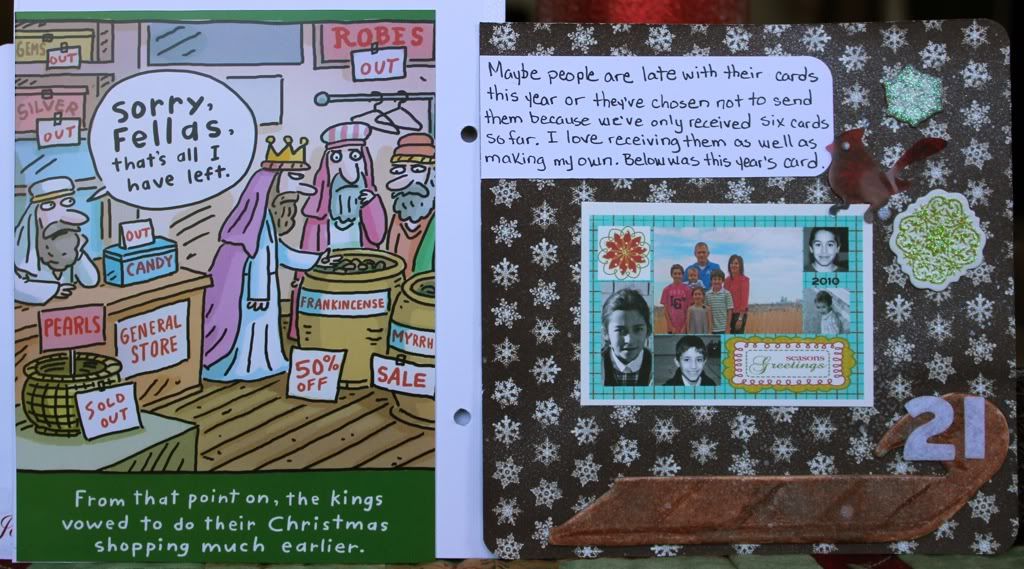 I punched holes into the snowman card to insert in my album and then adhered another card on to the back. I think I may do the same with a couple of other cards we received and insert them in the back of the book. I have a couple of handmade ones I don't want to throw out.
This brings us one more day closer to Christmas! TFL!