Wow, how quick the days fly by! I didn't realize I had not posted since Wednesday!!
Firstly, my small group put on our CIA2 fundraiser Thursday evening and I made my stage debut in the drama, an essential non-speaking role, I know that is an oxymoron! I had a great time and the evening was a tremendous success! We raised around $5,000.00 and the $750 in seed money was barely touched. So many people were so generous in donating to our cause. God is so very, very good!
I let the boys stay home from school on Friday and we went to the library, chose books and spent the entire afternoon reading until supper and then off to Foothills for the boys baseball game. They played very well and won the game. The boys had a 10am game this morning that they lost but guess what?? They have another game tomorrow evening so hopefully the team can get back to winning form! We came home and had some lunch and then Jack and I went for a walk while Blake finished his homework corrections and then joined us. We had a one hour walk and talk and just really enjoyed hanging out together! They are now playing ipod Touch while I catch up on my computer work. I will get supper started here. Before I go here are a few more scrapbook lo's to share with you: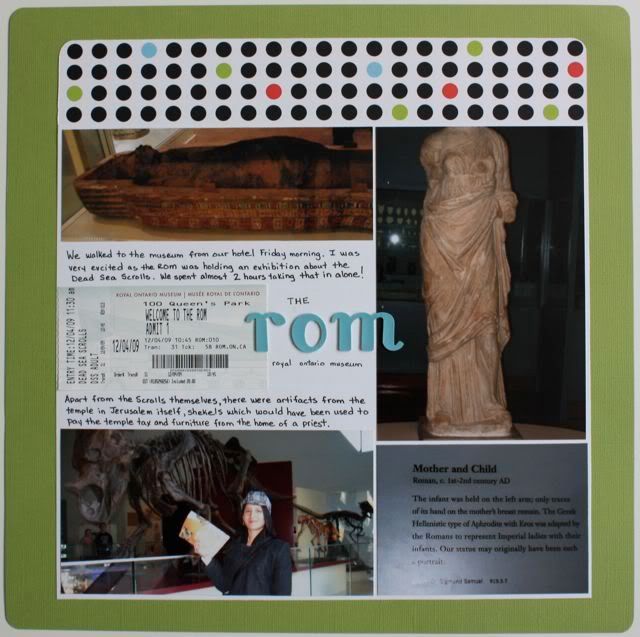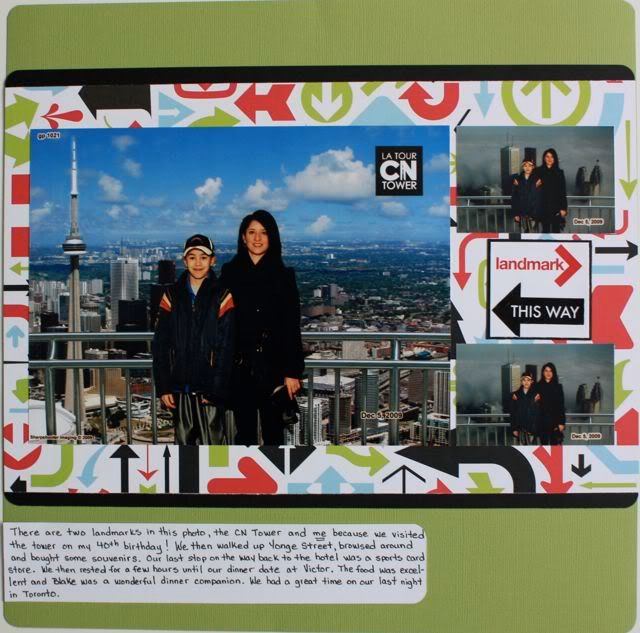 For those of you the Calgary area, enjoy the forecasted, fabulous day tomorrow! Thanks for reading!