Well the boys ball game was rained out this evening...bummer! Especially since Ray has taken our adorable 2 year old boy and lovely 8 year old daughter out to B.C. for a few days. They will be camping in the trailer at Shutty Bench. Apparently the weather is no better there either. I hope it gets nicer for them.
This is the first time Cole has gone away without Mommy. If I'm being honest, I do miss him, mostly his sweet cuddles! I'm wishing them a great time!
I had my first Pilates exercise class today and I really enjoyed it! Looking forward to learning a new kind of exercise for me!
Since I am completely childless during the day for a few days while Blake and Jack are in school I have 2 days of errands planned. It's off to Wal-Mart and MarketMall tomorrow and then to the Silver Springs Community Centre in the evening for my small group's CIA2 fundraiser.
Here are a few of my latest scrapbook projects!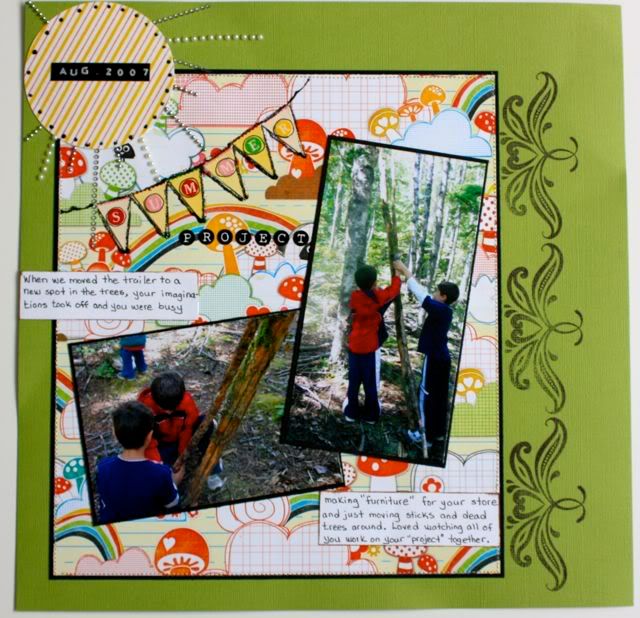 This was for a DT challenge at Scrapshotz to use stamping, summer, sunshine, sparkle and stitching on a lo.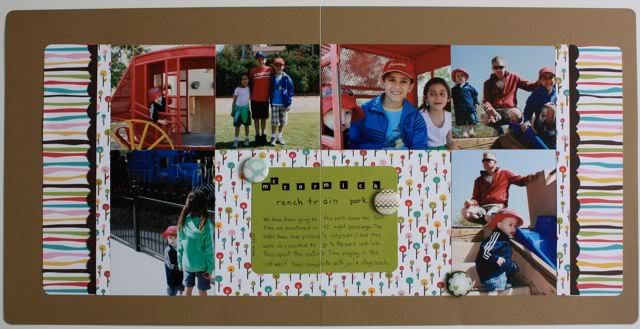 This one was for Jess's DT challenge to scrapbook a daytrip. This was our family's trip to visit the McCormick Ranch Train Park in Scottsdale, AZ.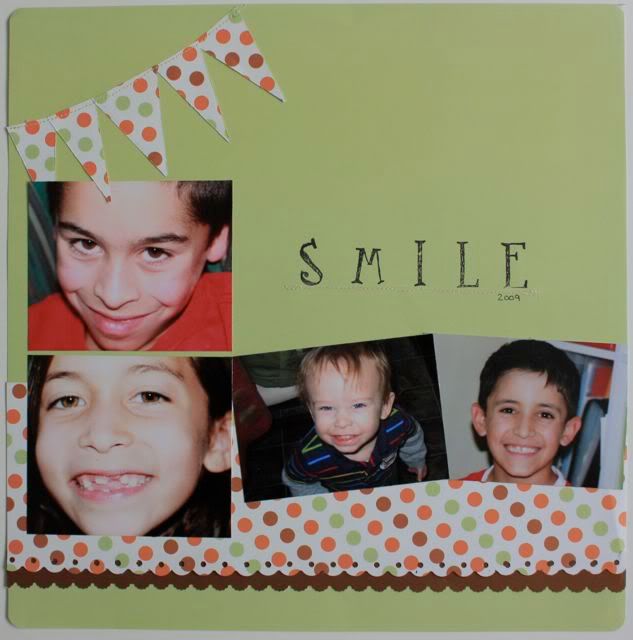 This lo was for Stephanie's "Stamp Your Title" DT challenge.
Scrapshotz has so many talented people and fantastic challenges so make sure you check it out if you haven't yet. Click on the link near the top RH side of my blog.
When the sunshine comes back I'll be posting some new projects.
Stay dry!