**If you're stopping by to see my SOUS post please scroll down or click the tab above**
Hello, today begins my 5th year of December Daily and another year of Journal Your Christmas.
I'm using JYC for photo and journal prompts which works great for days that I may not have a story to tell about our day. The past few years I have used the SC December Daily kit but I decided not to purchase it this year since I have a massive supply of Christmas product on hand.
I'm using a 6x6 WRMK album and various Teresa Collins, October Afternoon, Studio Calico, AC, Maya Road and Bazzil product.
Here's Day One, the signs of the Christmas season now upon us, click on the image to make it larger: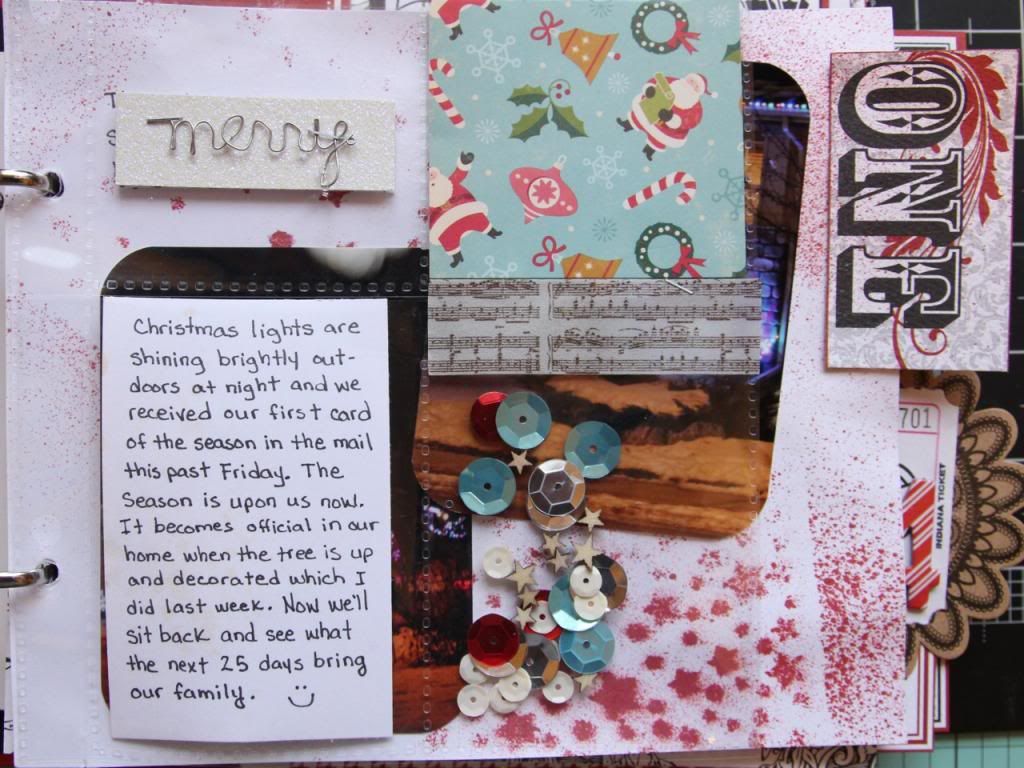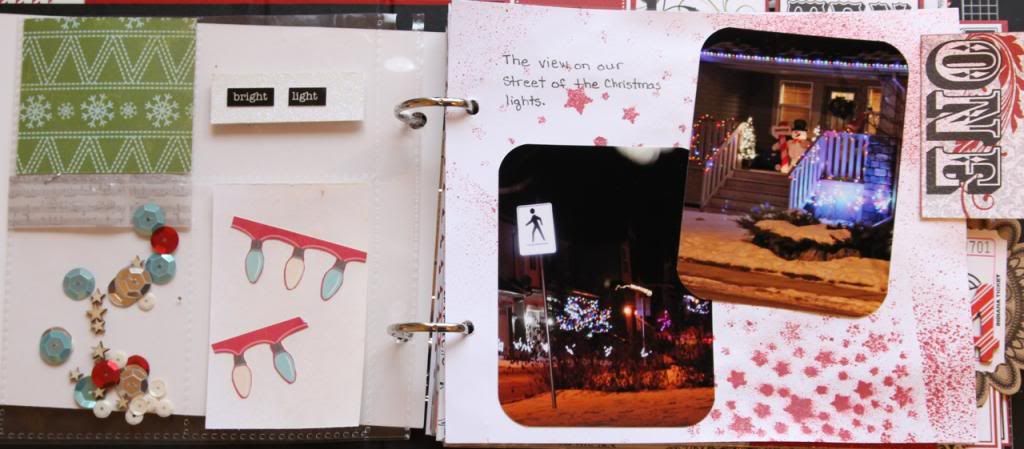 Thanks for taking a look!