The kids started school yesterday and it was nice to hear them all say they were excited. Peyton came to me the night before and told me she was going to miss not seeing me all day. I do miss their sweet faces but NOT all the noise they make! Here is my grade 6 student, Jack before going to his class: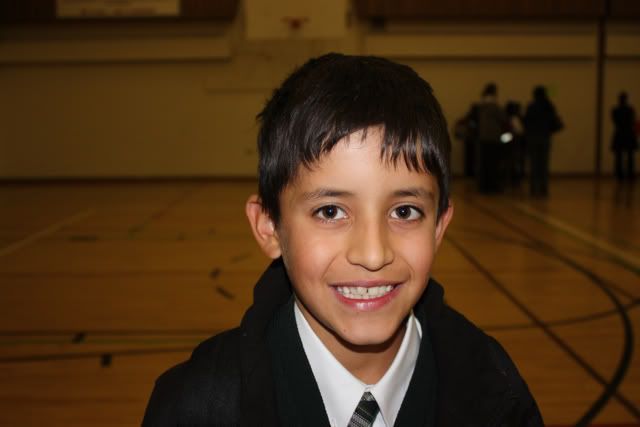 Here is Peyton going into grade 4 this year.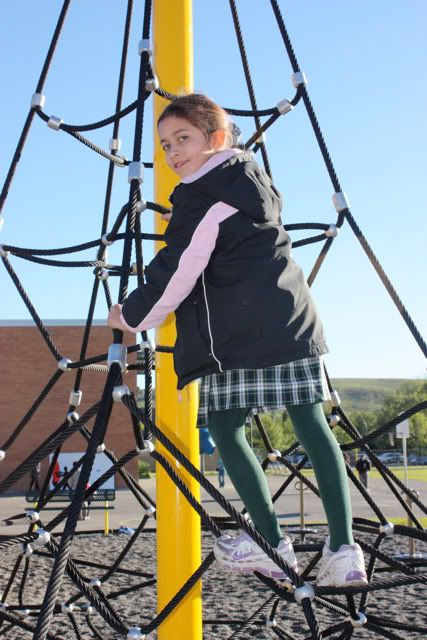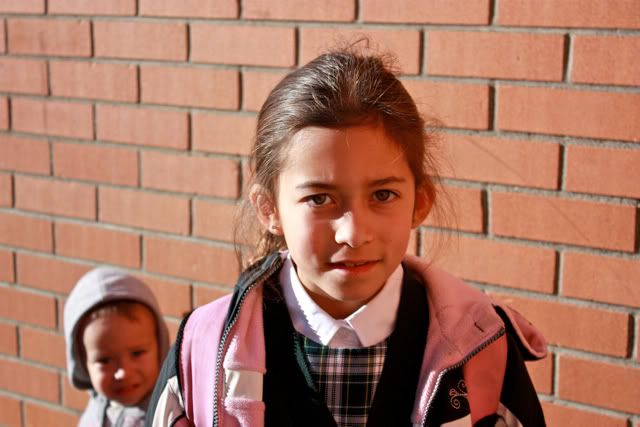 Ray picked them up from school so the evening was filled with filling out forms and writing cheques for school fees. Blake's Junior High fees came to a grand total of $352.00, ouch! Blake and I then had to go to Staples to pick up a few more school supplies requested by his teachers. It was great to see him sit down and work at organizing his stuff.
Today was late entry for the boys so school did not start until 10:01am so Jack was able to play with Cole for a bit.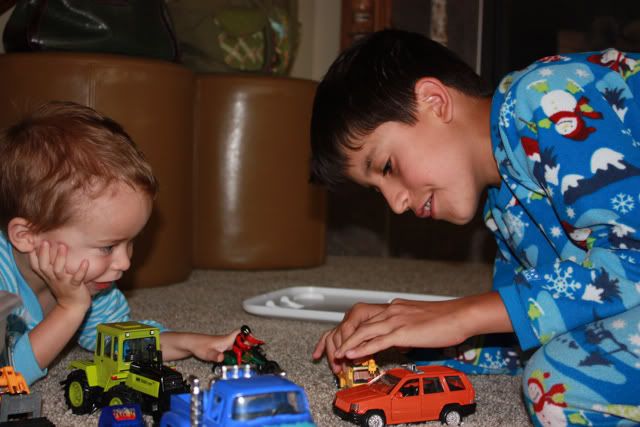 Since Cole was awake at 6:15am he went back to sleep at 11:30am for his nap so I finally have a chance to post some layouts I recently completed.
I had so much fun with this photo and I used a Maya Road envelop as a photo mat. Not my original idea, I think I saw it in a magazine or a layout somewhere online.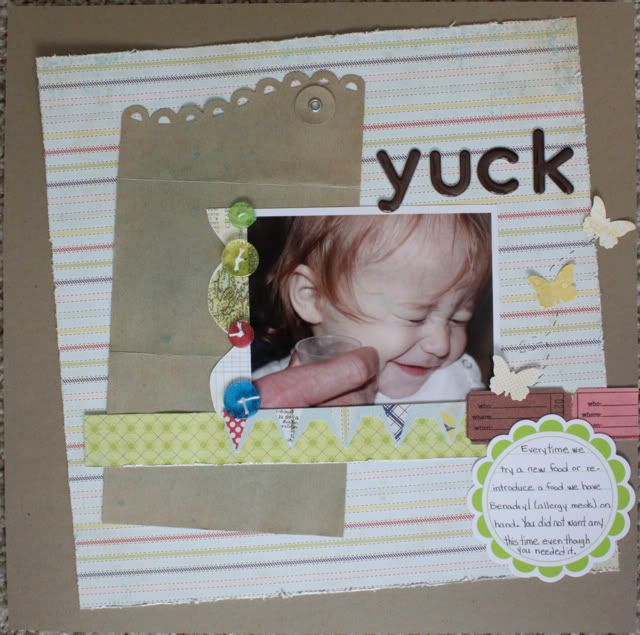 Another fun set of photos to work with. I was disappointed with the Lily Bee rub ons though. They just did not want to go on so I decided to just leave the partial ones on the bottom to add to the "shabby" feel of the layout.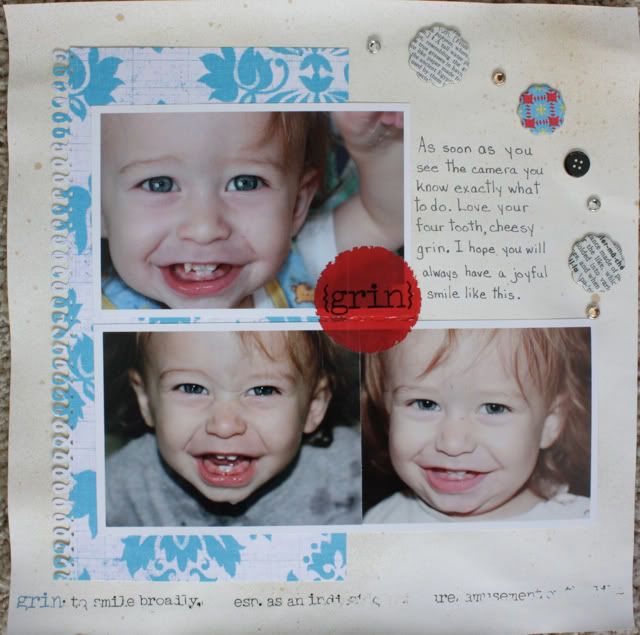 This card was my intrepretation of the last Summer Lovin' Blog Challenge at Scrapshotz. Felt good to use up some paper scraps for this one.
Here is my last layout. Loved using the circles!
Thanks for looking!