Here are the finished pages for Monday, April 19 from the "Week In the Life" project. Stay tuned for more in next couple of weeks. I don't think I will have time to get it done any sooner.
This is the title page. I used my dymo label maker for the "ribbon" strip.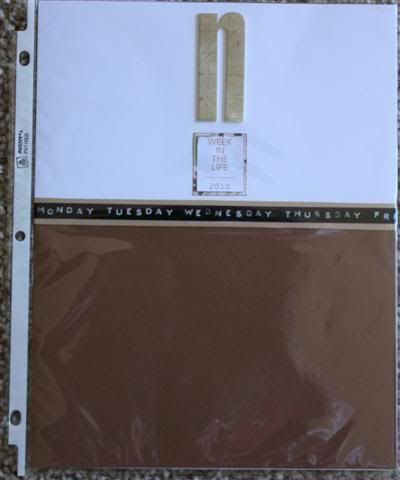 The images are a bit small, but I think you get the picture. I'll post better ones next time out.
We are off to baseball this evening so Go Royals Go!