It is that time of year, Christmas card time! I can't remember how many years I've been making my own Christmas cards, at least 5 years. I still love doing them! I usually mass produce one or two designs but I've just purchased some super cool new product and with the help of the
Card Crew challenges
at Scrap Shotz, at least 7 people will get different cards from me this year, lol.
Here are my first two Christmas cards on the card making drive: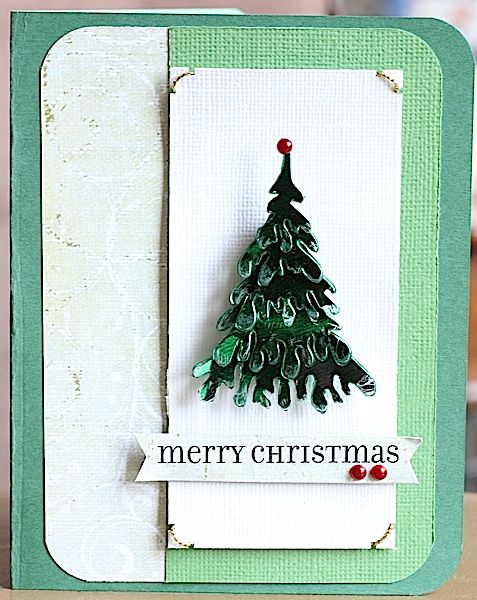 This tree is the
small stacker tree by Dee's Distinctively dies
which I have cut out of
Elizabeth Crafts Green Metallic Shimmer Sheetz
. I've used pop dots to pop it up and accented with Queen and Co. pearls.
This next card uses the same tree die,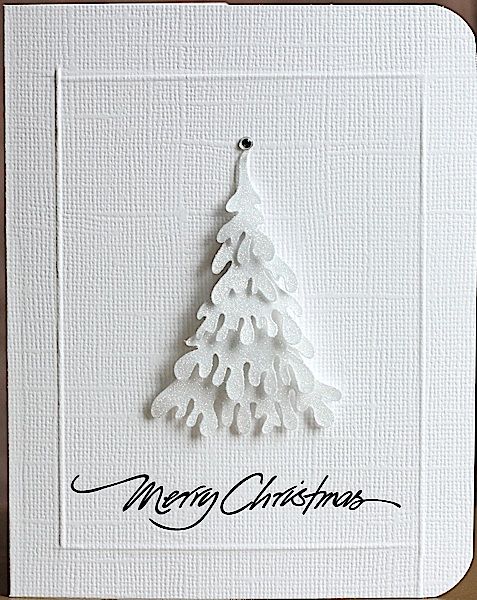 which I have cut out of white cardstock adhered to double sided Sookwang tape, peeled off the liner to expose the sticky side and then covered with
Glitter Ritz warm highlights glitter
. The sparkle on this tree is just beautiful IRL.
More cards to come, thanks for looking!