Hello and once again welcome to the latest and greatest Stuck On U Sketches PL challenge!
I am loving these challenges, how about you? They get me pulling out items that us scrapbookers have in their stash but don't use as often as we'd like ;)).
This week's challenge is:
I have a button jar in my scrap room and no it's not orphan buttons from clothing it's buttons mostly from scrapbook monthly kits, it's pretty much impossible for me to use them all but I can't bear to throw them out as some of them are so cute!
That's where this week's challenge comes in and here's how I used the buttons: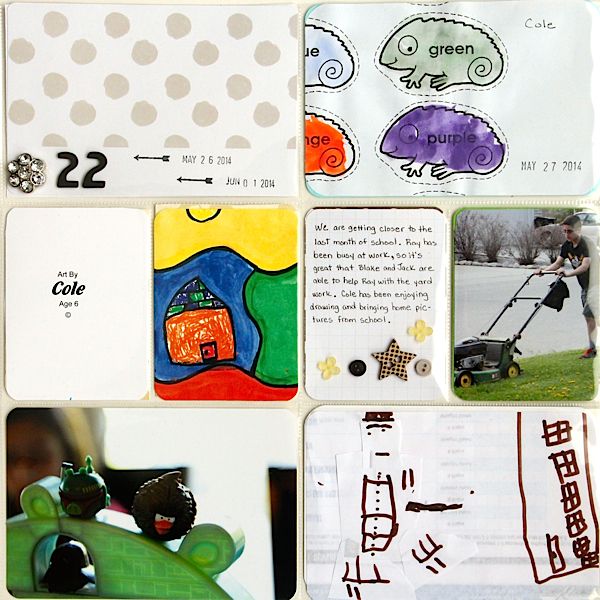 The bling on the upper left card is a button from my button jar, I glued it to the outside of the pocket with Tombow Mono MultiLiquid Glue. Adhering it to the outside of the page protector keeps the pocket nice and flat in my scrapbook.
I also used some cute shaped buttons as an accent on the journal card and here's a detailed photo of that:
A little side note about this layout, you can see I only had 2 photos for this week so this was the perfect opportunity to include some artwork from my kindergartner, fills out the layout and gives the future reader a great glimpse of this guy's life as a little one.
I would love to see your Project Life spread for this challenge so link us up at
SOUS
. This will also give you the opportunity to win this wonderful prize package from our very own SOUS Sponsor Coordinator,
Helen Gullet
!
Thanks for stopping by!