Another installment of Project Life, these weeks were during our Spring Break vacation to St.George, Utah.
Week 12
A couple of close ups:
I used a SN@P journal card along with a Smash journal card. The 4x6 "black bear" is cut from the placement at a restaurant we went to for lunch, The Black Bear Diner.
Week 13
We finished up our vacation during this week and returned home just in time to celebrate Easter.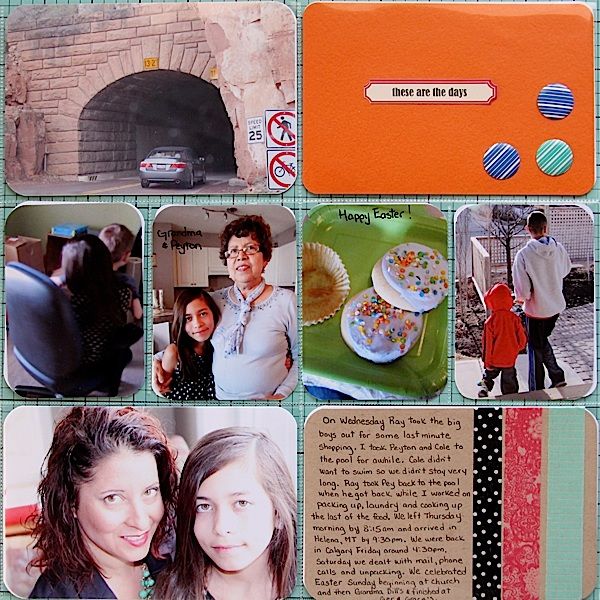 Thanks for looking!