I was out of the house first thing this morning for a Little League meeting and I had intended to document how December is a "planning" month today but I will leave that for later as I came home and tackled my Christmas cards which took 3 hours to address. You are probably wondering if I am just that slow in writing but in my defense I was chasing small children around in addition to working on the cards. In spite of distractions I have all 40 cards signed with family photos inside the card and envelopes and sorted to mail outside of Canada and within Canada. This was the focus of my Day 3 December Daily/JYC entry:
this is the left side page of the day 3 layout
the right hand side of page and transparancy on the top side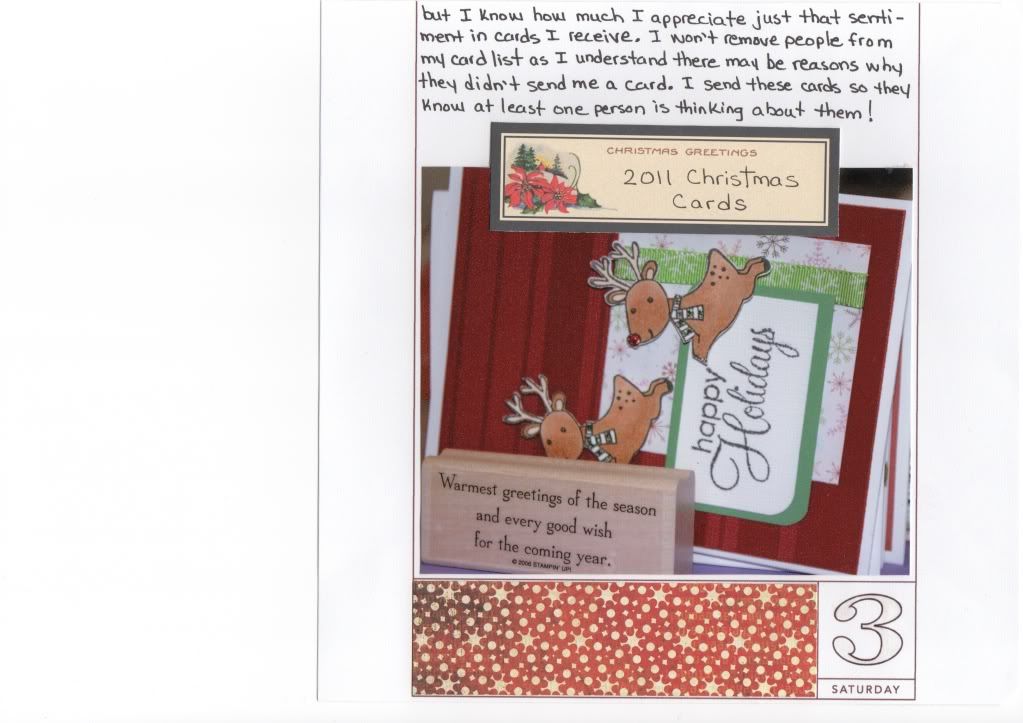 the right hand side of the day 3 spread.
Thanks for looking!