We like to play a game over at the
Scrap Shotz forum
called layout tag which begins with an inspiration layout for the first player who completes their layout then "tags" the next person on the list until everyone has created their layout.
This was my layout from the most recent game of tag: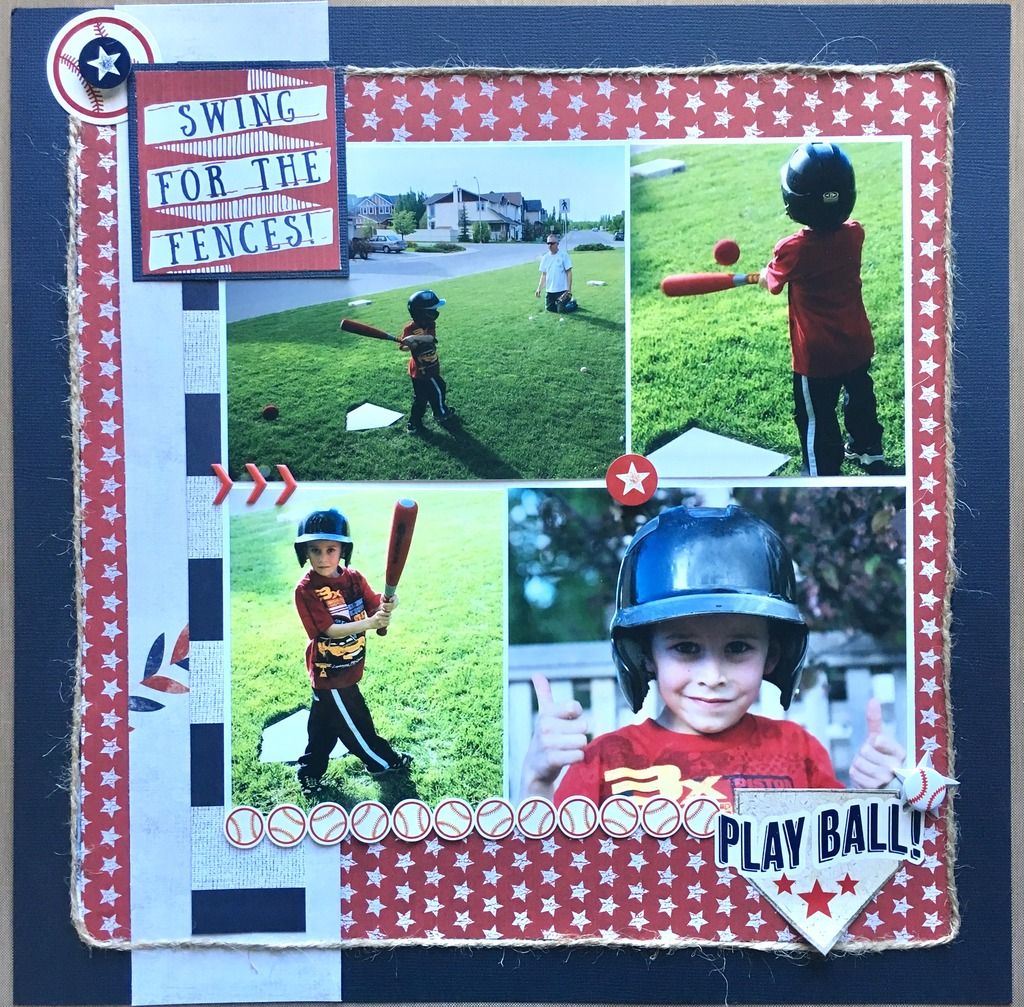 I am sorry I can't recall which paper line this was and it's not available anymore and I used it all up on this layout. The border of baseballs is my favourite part, after that cute thumbs up photo 😉.
I'll be sharing my most recent-April- kit projects on the
Scrap Shotz blog
beginning tomorrow-Mother's Day-so pop on over to take a look.
Thanks for stopping by!