Beautiful Details
is a class all about adding details to your stamped images, specifically floral images, offered by Altenew Academy this past June. I don't consider myself an artist so this class will definitely be a challenge for me. Here is the first card I made:
I colored the stamp with Zig Clean Color markers in 2 different shades of gray, then added the "details" with a black Copic Multiliner, this technique is all about loose lines, so I tried my hardest not to "correct" my dark lines. I added some Grey Flannel Pico Embellisher dots and Nuvo Red Berry Crystal Drops to complete this card.
Here is another card I made but using the lovely yellow Altenew inks:
I 'outlined' the Vintage Flower stamped images with a Copic Multiliner black pen and embellished the card with gold and black sequins.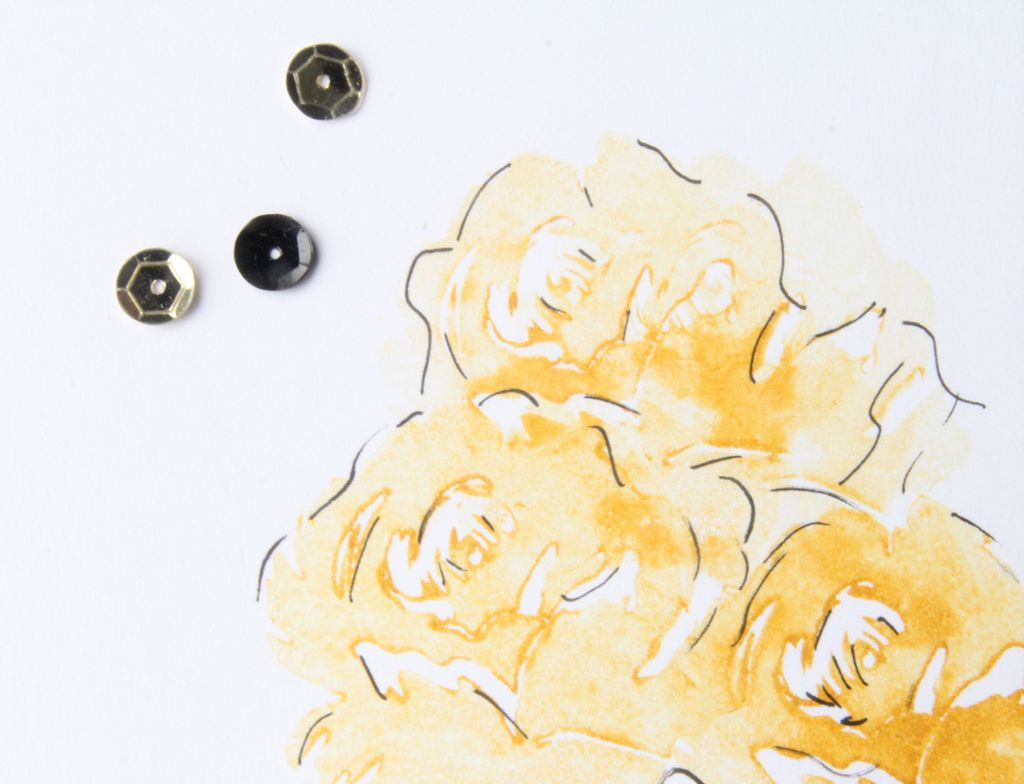 I am looking forward to completing the other lessons in this online class, hope they have the same lovely results as these cards :).
Save
Save